WELCOME to The
LAW & LEADERSHIP
INSTITUTE
Experience Law • Embrace Leadership
2019 Annual Competition at the Supreme Court of Ohio
July 27, 2019
Students from Akron, Cincinnati, Cleveland, Columbus, Dayton, and Toledo competed in the Law & Leadership Institute Annual Competition at the Supreme Court of Ohio as the culmination of the 2019 Summer Institute.
join the lli team
open until filled
LLI is seeking an Education Specialist to serve our students across the state. Click the button below for more information.
2019 Summer Institute
June 24-July 27, 2019
The Summer Institute will kick-off on June 24 across the state with our incoming class. Upperclassmen will begin on July 1, 2019.
Make a Donation
We appreciate ALL contributions,
Because every dollar makes a difference!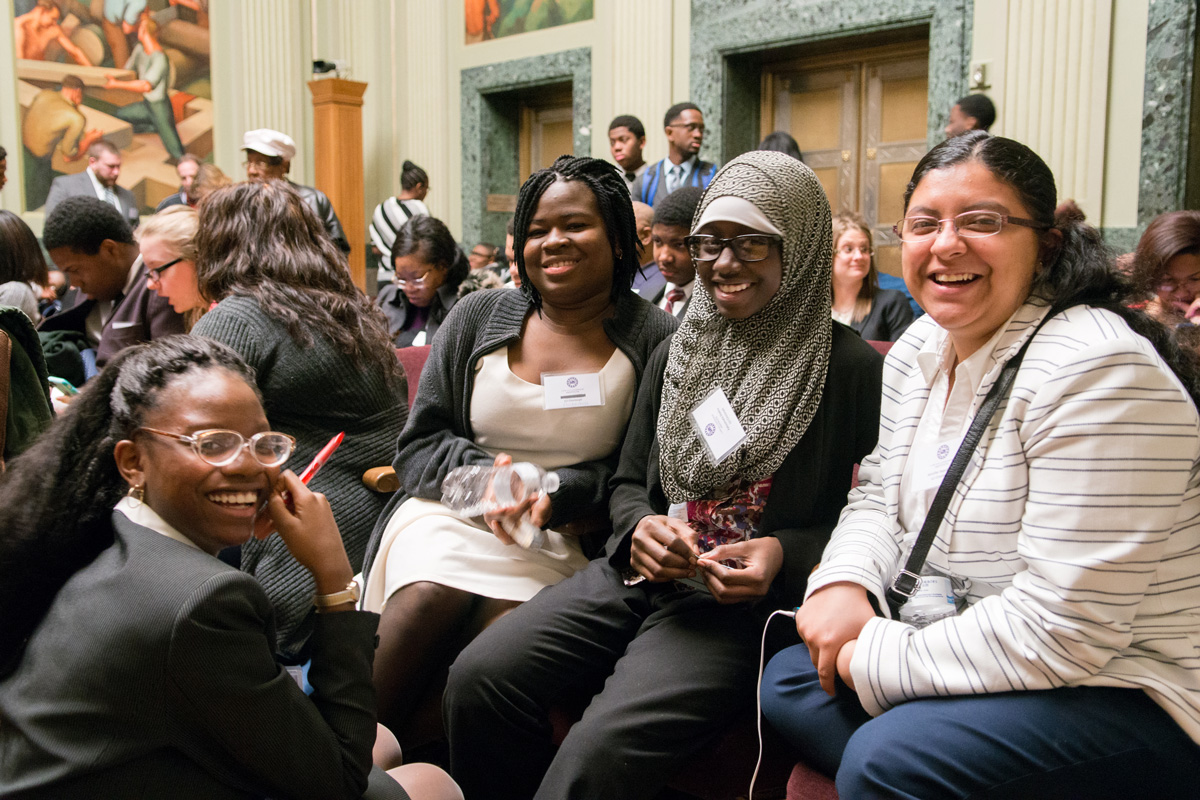 Get Your School Involved
Do you work with students in Akron, Cincinnati, Cleveland, Columbus, Dayton, or Toledo? Help us spread the word!
Future Lawyers
This fall, LLI Columbus graduate, Alexis Apparicio, and LLI Akron graduate, Imokhai Okolo, embarked on the next chapter in their academic career: law student. Both students began LLI the first year of the statewide program and are the first graduates to attend law school.
After graduating from Ohio University in spring 2017, Ms. Apparicio is now attending The Ohio State University Moritz College of Law. Mr. Okolo graduated from Miami University in spring 2017 and is now attending the University of Akron School of Law.
Both students attribute a great deal of their success to the LLI program. We wish nothing but the best for Alexis and Imokhai and look forward to seeing what they will accomplish in the future!
Reach Out To Us
Do you have specific questions about the LLI program? We'd love to hear from you!